Fashion Trends for 2005
Here's the latest Fashion for 2005 an Editor's Pick according to Helen Cole (MSN Shopping) :
If a shark stops swimming it sinks to the bottom of the sea. Designers live by similar rules. If they stop updating the way we look, they'll disappear. Yesterday's fashions are in the thrift stores but, so are tomorrow's. Timing is everything. Emily Cole checks her watch and calls out the top trends for the new year.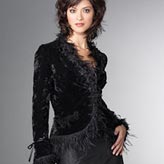 National Velvet
Good news. The original feel-good fabric is making a strong showing in the jacket department. In rich Edwardian hues or midnight black like this gorgeous feather-trimmed Teri Jon jacket at Neiman Marcus
, it's back on its way to becoming a wardrobe staple. Slip it on over a cute cami or a shimmery silk blouse for maximum effect.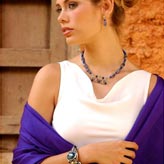 Take the Wrap
Given the current popularity of the poncho, it was inevitable that we'd see the comeback of the shawl. Personally, I think it's a much more flattering way to go. It's hard to beat the soft drape of this exquisite Himalayan pashmina and silk offering from NOVICA and it's much more versatile than a poncho. Wear it like a stole, a sarong or in the ultra chic noose wrap.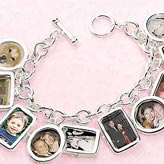 Charm School
Charm bracelets have been around forever of course, but lately they've started showing up on celebrities as often as botox smiles. Now it's the "it" accessory of the season. I love this one from Lillian Vernon because you can make it an instant keepsake with 10 of your favorite photos. Add new charms along the way from places your travels take you and you'll be creating a link of happy memories that's always at hand.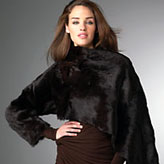 Metro Retro
Here's a bona fide fashion flashback. A shrug is really sort of an undersized cape and it's meant to be layered over your favorite little cocktail dress or an uptown gown; something like your great grandmother's stole, but much less bulky. This stunning one by Donna Karan at Neiman Marcus is made from glossy black rabbit fur and reverses to a gorgeous suede.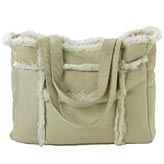 Looking Sheepish
Ubiquitous in the 70s, shearling style is wild and wooly all over again. You'll find it in everything from coats to boots to hats, so it only makes sense to offer a bag to match. Target's tote may be 100% faux, but you'd never guess to look at it. Roomy, sturdy and utterly à la mode, it makes it easy to shoulder your way to the front of the fashion flock.





FASHION TRENDS FOR THE YOUNG ONES .........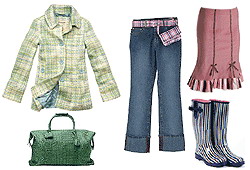 Kids...teenagers...young ones (and once:))





What's Hot, What's Not!



It's a brand new year and you know what that means - new fashion trends! You definitely don't want to be caught wearing last year's styles, so read on for the fashion 411 and look hot, hot, hot this year!

What's Hot!

1. Tweed Jackets - Tweed is one of the hottest fabrics, and although it comes in everything from skirts to hats, the must-have item is the fitted blazer. It's making a strong showing in all colors, from earthy tones to pastel hues. Try wearing them with jeans to dress up a casual outfit.

2. Cuffed Jeans - Cropped jeans were an essential item last season, but now, cuffs are all the rage! You can't pull off this look with flared or baggy jeans, so throw on a pair of skinny jeans and fold the legs a couple of times to make chunky cuffs.

3. Wellington Boots - Remember those ugly rubber boots that your 'rents made you wear on rainy days? Well, now they're totally hot! Wellies have turned bright and colorful, so don't wait for a rainy day - wear 'em now!

4. Pencil Skirts - Pencil skirts, in mini or knee lengths, are fitted and ultra-girly. They're best worn with your round-toe ballet shoes, but try pairing them with Wellies for a funky look.

5. Tote Bags - Sure, every girl likes tiny designer purses, but large totes are practical and roomy enough to carry all your essential items, from your make-up bag to your MP3 player.


What's Not !

1. Dirty Denim - It's official: the grungy look is out. Following hot on the heels of the urban prep trend are clean-cut denims, which are totally cool for school.

2. Track Suits - It used to be stylish to dress down and look like you were hitting the gym when you were actually hitting the mall with your gal pals. Now it's not, so only wear your track suits when you go exercise.

3. Ugg Boots - Uggs are cool, especially when they're paired with jeans or a mini, but these boots are seeing their last days. Everywhere you look, girls are stepping out in Uggs and wearing them out, which is why they're not as trendy as they used to be.

4. Frilly Minis - Just like Uggs, the frilly miniskirt is another sweet style that's been exhausted. But since these minis are still so cute, put them away in your closet and save them for when the weather gets warmer.

5. Trucker Hats - To all the girls who're still sporting trucker hats: they went out of style months ago! Throw these silly hats away and put on a newsboy cap or a beanie instead.