Paaseitentoonstelling
What a long word, isn't it? well, it means sort of an Easter Exhibit.
Today we went to my eldest daughter's Easter Exhibit in her school to see the different easter themes which the kids (from all levels) made. Each group has to create something using egg(s) and each kid in every class has to make it themselves....the end result was pretty excemptional and the creativity is really good. My daughter is very proud of what she made and I praised her for a job well done!
Parents were given a piece of paper where all groups are written down --- they can pick one from each group (the one that they like most) ....the winner(s) will be announced and awarded.
So, here are the pics I took (there are 10 groups/tables so, take some time to look at all of them --- some of them looks the same to me though :))....don't ask me which one I like best because I will surely be bias anyway :)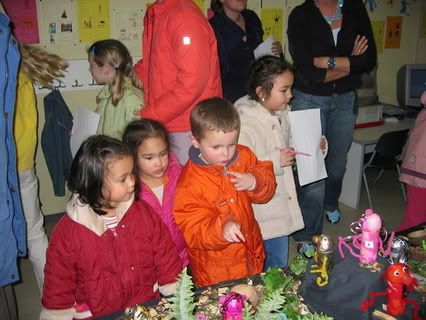 The table from my kid's class/group....as you can see, my 3 kids here are busy searching for the one that my eldest daughter made.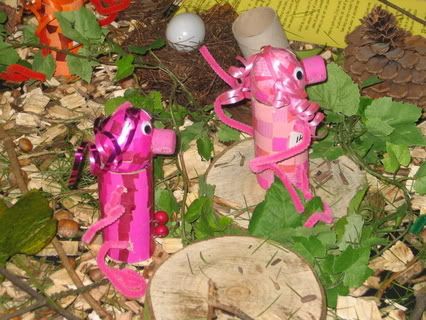 The one on the right side is the one that my daughter made...she was really too eager to show it to us, pretty nice, pretty in pink!
So, the rest of the pictures here belong to the other groups, you can take your pick :)