More pics and video from the phils.
Like what I've said, more pics from our vacation.....
Hotel Pics :
While in Manila, we stayed in this hotel in Makati which is near my sister's house and just a couple minutes away (walking) from the mall so, here's some of the pics.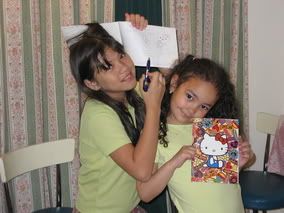 Wowowee :
Yes, we did went to wowowee (funny though :) ) because one of my cousins works at ABS-CBN and it's a nice experience for the kids to be seen on TV....much more, my eldest daughter was able to dance together with some of the dancers when one of them hand-picked her during the opening of wowowee ---- She really liked it, and so was I --- you bet, I was a proud mama :). Here are some screendump which my (ever reliable and not to mention sweet :)) hubby recorded :
Click on the movie to start playing!
standby='Loading Microsoft Windows Media Player components...' type='application/x-oleobject'>
pluginspage='http://microsoft.com/windows/mediaplayer/en/download/'
id='mediaPlayer' name='mediaPlayer' displaysize='4' autosize='-1'
bgcolor='darkblue' showcontrols="true" showtracker='-1'
showdisplay='true' showstatusbar='-1' videoborder3d='-1' width="320" height="285"
src="http://vdlee.xs4all.nl/phils/All.wmv" autostart="true" designtimesp='5311' loop="true">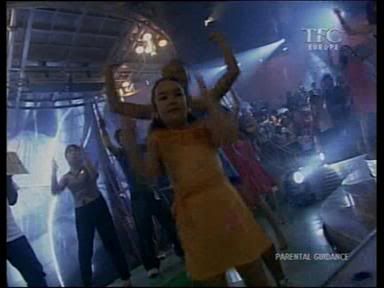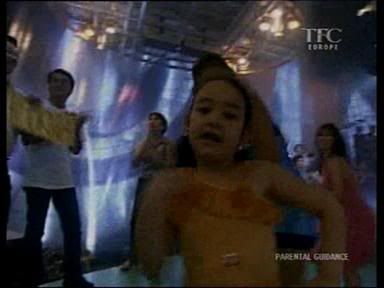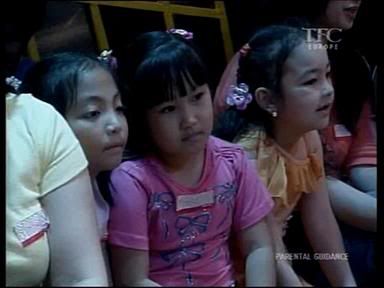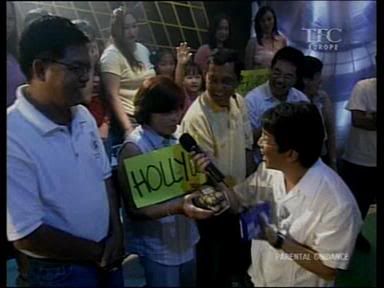 And here are the pics I've taken with my digicam when we were in the studio :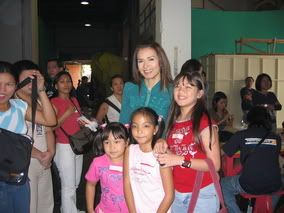 With Ms. Zsa Zsa Padilla
Our Studio pic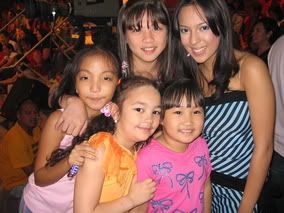 The kids with Karel Marquez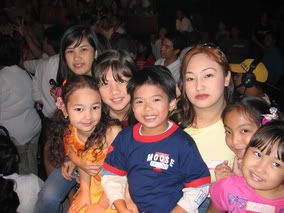 My cousin (far left) with my sister and the kids together with Nash of Going Bulilit.